Join Seattle AWIS and Dr Semih Tareen, Sr. Director at Sana Biotechnology.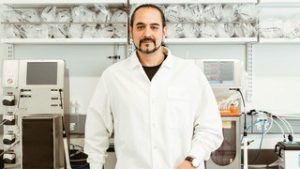 Dr. Tareen is a virologist who has been developing gene and cell therapies for biotech start-ups. Originally from Izmir, Turkey, he has been living in Seattle since 1995. As a virologist, Dr. Tareen has been working with viruses for more than twenty years, focusing on viral vectors for the past eleven. Currently he works as senior director at Sana Biotechnology developing viral vectors for gene and cell therapy against cancer and other diseases with his team.
Registration Open Here.
This event will be virtual. As space is limited, pre-registration is required.
Registration closes 8am Pacific on the day of the event.
If registered, you will receive a zoom link at 9am Pacific on the day of the event.