Each fall, Seattle AWIS invites the community to nominate outstanding women who should be recognized for their achievements in advancing science or technology, contributing to STEM education or being outstanding mentors and leaders. After announcing the winners, award winners are celebrated at the annual AWIS Banquet, which happens each summer
2023 Seattle AWIS Awards
Save the date for our 2023 Awards Banquet!
Wednesday – June 14, 2023 – 6:30 until 10:00pm 
UW Center for Urban Horticulture
Join Seattle AWIS for an evening of celebration and inspiration as we celebrate our scholarship and award winners for 2023.
Seattle AWIS Award Recipients 2023
Science Advancement and Leadership
Dr. Michele Andrasik, PhD, Fred Hutch

Director, Social & Behavioral Science and Community Engagement
HIV Vaccine Trials Network (HVTN) and COVID-19 Prevention Network (CoVPN)
Learn More
Dr. Andrasik's work has successfully challenged longstanding notions that barriers to BIPOC communities participating in research. She holds a leadership role in the COVID-19 Prevention Network (CoVPN), an exciting re-purposing of the National Institutes of Health-funded HIV Vaccine Trials Network's (HVTN) infrastructure, born during the pandemic at the direction of Dr. Anthony Fauci. Dr. Andrasik led efforts to implement a multi-pronged effort to reach and engage historically under-represented communities to ensure equity and inclusion in COVID-19 vaccine trials, the same communities that are most impacted by the pandemic. This work leveraged the substantial investments she and the HVTN had already made in cultivating long-term relationships with BIPOC communities, establishing significant trust over years of partnership. As part of community engagement strategies, Dr. Andrasik worked to establish four expert panels which served as advisors on vaccine and monoclonal antibody trials. She worked to ensure that women, and women of color in particular, were well represented on these panels. In four large U.S. government-funded COVID-19 vaccine trials, 47% of participants enrolled at CoVPN sites were BIPOC, exceeding all past vaccine trials in the country. This included significant representation from the Lummi and other Native American/Indigenous communities, after she participated in efforts with these groups to create data sovereignty agreements that respect tribal autonomy. In addition to research efforts, Dr. Andrasik worked with King County Public Health to support vaccination clinics and educational programming in community settings, better serving BIPOC communities who are more comfortable accessing services within their own neighborhoods at familiar churches and community centers. Vaccine confidence and uptake in BIPOC communities is higher today in King County because of Dr. Andrasik's efforts to engage these communities early in the planning of the clinical trials and distribution of the EUA vaccines. Beyond her efforts during the pandemic, Dr. Andrasik has championed the role of behavioral and social sciences in HIV biomedical prevention research. Her efforts have led to numerous publications and have helped to establish best practices across the field. As co-chair of the HVTN's Transgender Working Group with Gail Broder, formed in 2007, they began to implement changes to remove barriers and increase representation and inclusion of transgender persons in HIV vaccine trials, well ahead of society's inclusivity efforts. Her work to understand HIV risk factors rooted in structural racism, above and beyond any specific sexual risk behaviors, have informed changes to HVTN clinical trials. She has led the development and implementation of training workshops designed to increase the cultural responsiveness of HVTN clinical research site staff, helping them understand microaggressions and historical trauma and the influence they have on an individual's health behaviors. Her leadership of the Social and Behavioral Science Working Group in the HVTN has resulted in the formation of a parallel group in sub-Saharan Africa, uplifting the work of colleagues who are predominantly women.
.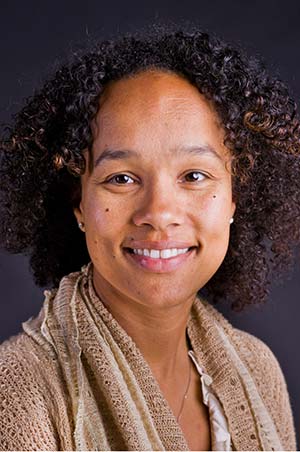 Early Career Achievement in STEM
Dr. Melody Campbell, PhD, Fred Hutch
Assistant Professor
Basic Sciences Division, Fred Hutch
Affiliate Professor, Computational Biology Program
Public Health Sciences Division, Fred Hutch
Scientific Director, Electron Microscopy Core
Shared Resources, Fred Hutch
Learn More
Dr. Melody Campbell studies how cells communicate and interact with their surroundings. She is an expert in using cryogenic electron microscopy, or cryo-EM, a microscopy technique that allows scientists study the structure of proteins in a more physiologic environment. She hopes to understand how a protein's structure influences its function. She uses cryo-EM to study integrins, proteins that help cells communicate and move. Integrins are more flexible than many other proteins and adopt several different conformations that are linked to their activation state. Campbell focuses on a family of integrin proteins that stud the surface of white blood cells and play a role in various autoimmune and inflammatory conditions. She aims to create a detailed picture of integrin form and function as a step toward targeted therapeutics.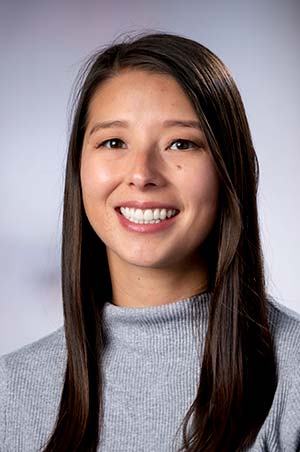 Excellence in STEM Education/Outreach
Jennie Mayer, MS, Bellevue College
Physical Sciences Program Chair / Chemistry Instructor
Learn More
Jennie Mayer has an M.S. in Chemistry from the University of California, Riverside. She has taught college chemistry since 2002 and started at Bellevue College in Winter 2005. She is the co-advisor of the chess club and enjoys corny science jokes, pickleball, and molecular gastronomy (a well-rounded nerd). Jennie taught the IDS class "Of Mice and Matter" with Sue Miller in Fall 2010, which became a trio with Kelly Elsenbaumer in Fall 2011.
The three faculty love a learning community in which teachers and students are in class together for twenty hours a week!
Jennie strives to teach chemistry in a way that students can unlock its mysteries by working together in a supportive and collaborative environment. By teaching with a biologist, she hopes to learn biology some day. And she likes explosives
Thank You to our 2022 Sponsors
Table sponsors enable Seattle AWIS to host this banquet which inspires our community, especially women, of all ages, at all career levels and in all STEM fields.