Each fall, Seattle AWIS invites the community to nominate outstanding women who should be recognized for their achievements in advancing science or technology, contributing to STEM education or being outstanding mentors and leaders. After announcing the winners, award winners are celebrated at the annual AWIS Banquet, which happens each summer
2024 Seattle AWIS Awards
The nomination period for the 2024 AWIS awards will be open from Nov 1, and run through Jan 5 2024.
This year, there are three award categories:
1) Science or Technology Innovation and Leadership
2) Early Career Achievement in STEM
3) Excellence in STEM Education/Outreach.

Neither the nominator nor the women being nominated need to be AWIS members.
For more information, contact awards@seattleawis.org.
2023 Seattle AWIS Awards
What an inspirational evening to celebrate women in STEM! Thank you to all who attended the 2023 Seattle AWIS awards banquet. A special thanks to our sponsors who made the event possible.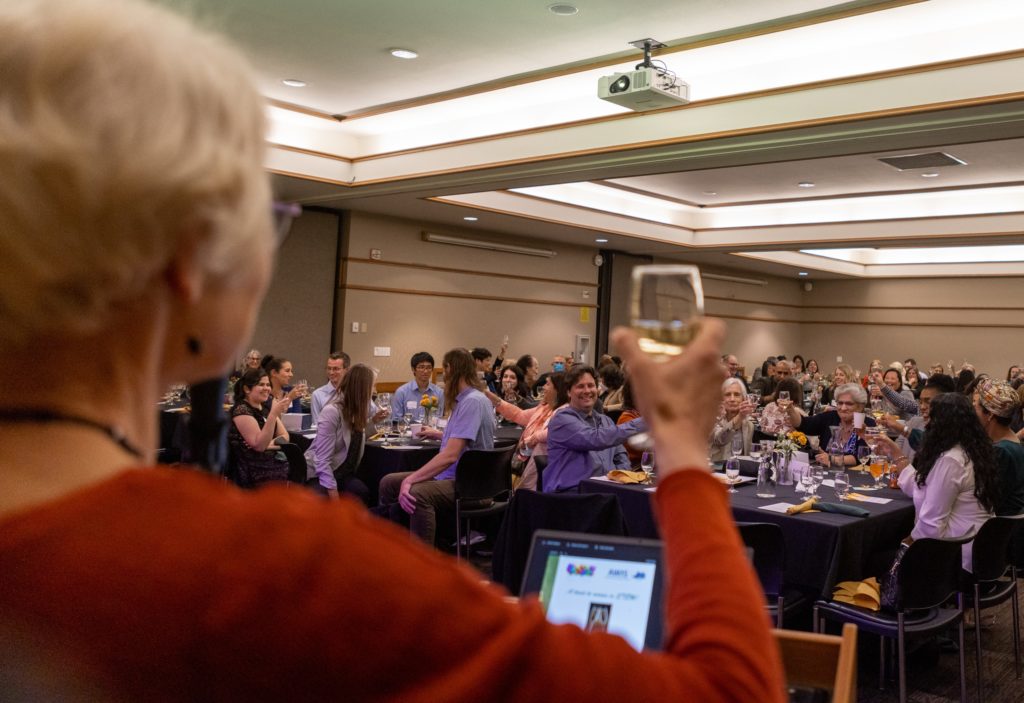 Seattle AWIS Award Recipients 2023
Science Advancement and Leadership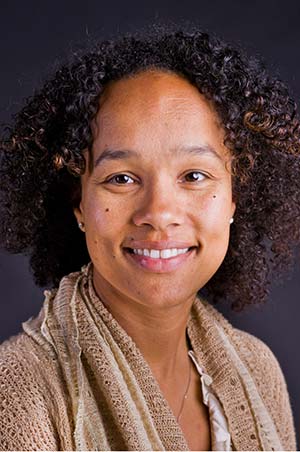 Dr. Michele Andrasik, PhD, MS, MA, EdM; Fred Hutchinson Cancer Center

Director, Social & Behavioral Science and Community Engagement
Principal Staff Scientist, Vaccine and Infectious Disease Division, Fred Hutch
UW Affiliate Assist Professor, Global Health and Environmental & Occupational Health Services
Learn More
Dr. Michele Andrasik is a clinical health psychologist working to build and enhance partnerships with marginalized communities in clinical research, with a focus on ongoing vaccine trials for HIV and COVID-19. She is the Director of Social Behavioral Sciences and Community Engagement for the Fred Hutchinson-based HIV Vaccine Trials Network (HVTN) and the COVID-19 Prevention Network, Principal Staff Scientist in the Fred Hutchinson Vaccine and Infectious Disease Division and an Affiliate Clinical Professor in the Departments of Global Health and Occupational and Environmental Medicine at the University of Washington. Dr. Andrasik received her PhD in Clinical Health Psychology from the University of Miami. She also has a master's degrees in Health Education and Psychological Counseling from Columbia University. Dr. Andrasik brings expertise in community engagement, implicit bias and historical trauma, and the utilization of Community-Based Participatory Research approaches and Qualitative Research Methods to her research and community relations. Dr. Andrasik worked with King County Public Health to support Covid-19 vaccination clinics and educational programming in community settings, better serving BIPOC communities.
She has championed the role of behavioral and social sciences in HIV biomedical prevention research. Her efforts have led to numerous publications and have helped to establish best practices across the field.
Early Career Achievement in STEM
Dr. Melody Campbell, PhD, Fred Hutchinson Cancer Center
Assistant Professor, Basic Sciences Division, Fred Hutch
Scientific Director, Electron Microscopy Core, Fred Hutch
UW Affiliate Assistant Professor, Department of Biochemistry
Learn More
Dr. Melody Campbell earned a BS in biochemistry from the University of Michigan, where she conducted organic ch emistry and biochemistry research. She received her PhD in biophysics from the Scripps Research Institute in 2016 under the supervision of Bridget Carragher and Clinton S. Potter, where she developed new methods in cryogenic electron microscopy (cryoEM) to boost resolution and address heterogeneity in protein assemblies. She did her post-doc with Yifan Cheng at the University of California, San Francisco, where she applied these new technologies to map out the structural dynamics of integrin and reveal how it enables an unexpected mechanism for TGF-Beta activation. In 2020, she moved to Seattle to start her independent research career as an assistant professor and scientific director of the electron microscopy core at the Fred Hutchinson Cancer Center. As a cryoEM expert, she hopes to understand how a protein's structure influences its function. Currently, she and her lab focus on a family of integrin proteins on the surface of white blood cells (leukocytes) and play a role in various autoimmune and inflammatory conditions. She hopes to develop a comprehensive picture of the leukocyte cell surface to understand how white blood cells react to and engage with their surroundings.
Excellence in STEM Education/Outreach
Jennie Mayer, MS, Bellevue College
Physical Sciences Program Chair and Professor of Chemistry
Learn More
Professor Jennie Kong Mayer has taught chemistry at Bellevue College for 17 years. She obtained her BA in Biochemistry and her MS in Chemistry at the University of California, Riverside. She has been department chair for 12 years and works closely with the college administration as a co-lead for Bellevue College's Student Success Initiatives to improve student outcomes and close equity gaps. In the realm of chemistry education, she serves as a Lead Contributor to ChemEdX and is a STEM Faculty Community of Practice lead to bring WA college chemistry faculty together monthly to support best practices. Since 2005, Jennie has participated in many outreach events at local schools and science camps, including Native American reservations. In 2018, she helped found Science Scouts for 4th/5th grade girls in Seattle. As the Education Chair for the American Chemical Society Puget Sound Section, Jennie has helped award scholarships to college students, recognize outstanding high school teachers, give chemistry awards at local science fairs, and carry out the US National Chemistry Olympiad. In the classroom, she is most interested in active learning techniques, high impact practices which incorporate storytelling, art, science of cooking, sustainability, research projects, and culturally-relevant pedagogy. She also supports non-traditional students, English language learners, part-time students and full-time working students with supportive classroom policies and resources to make organic chemistry more accessible to everyone. Her YouTube channel, OrgoTime, reaches students in and outside the US.
Thank You to our 2023 Sponsors
Thank You to our 2022 Sponsors
Table sponsors enable Seattle AWIS to host this banquet which inspires our community, especially women, of all ages, at all career levels and in all STEM fields.