Girls in Engineering, Math, and Science (GEMS) is a science, technology, engineering, and math (STEM) enrichment program for 7th and 8th grade girls currently attending a Seattle public school. The goal of the program is to encourage girls to maintain and broaden their interest in STEM topics by providing hands-on activities, mentoring, field trips, and information about a variety of fields.
GEMS activities occur once a month from 6:30 pm to 8:00 pm, in person. We will also hold several optional lab tours with scientist Q&As and/or other fields trips throughout the year.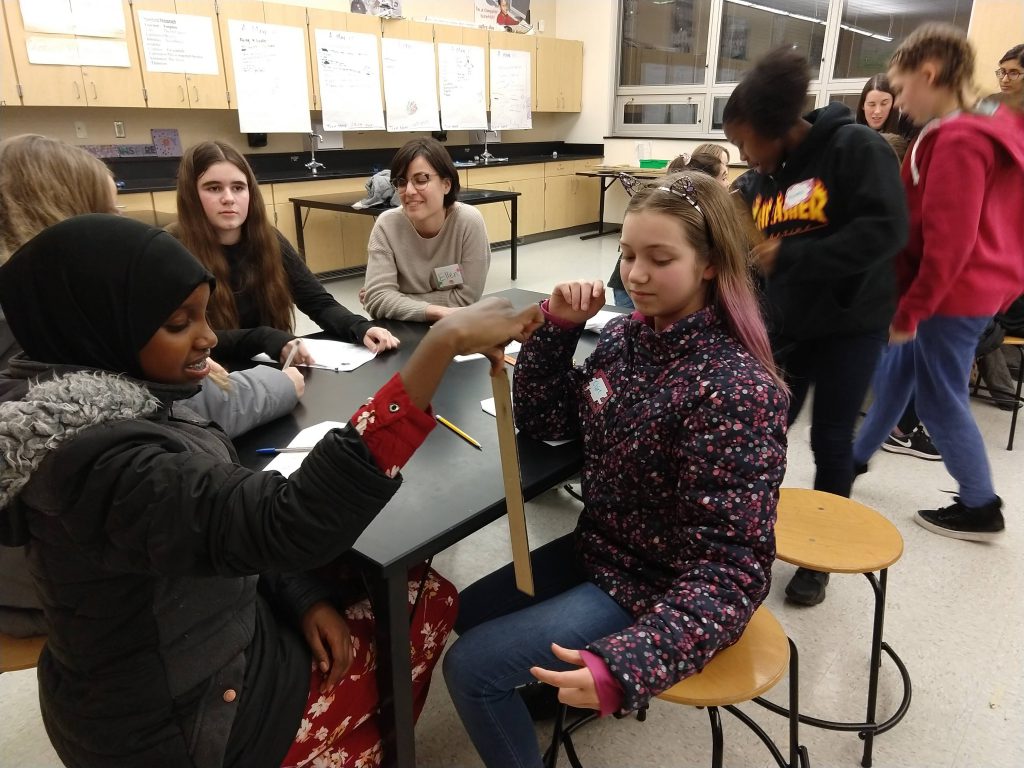 Who can participate in GEMS?
Any 7th or 8th grade student who identifies as a girl and is currently attending a Seattle public school is welcome to apply.
I am a 7th or 8th Grade Student, How do I apply?
Applications are done by school year. If you would like to be notified when next year's GEMS application opens, please fill out this form. We try to accommodate every applicant, but unfortunately do not always have space. We strive to choose applicants with a diverse range of experiences, interests, and backgrounds that represent the student population of the Seattle Public School District.
If you are interested in being notified once the school year opens, please add your name to our interest form.
How much does GEMS cost?
The program is free. GEMS is funded by annual dues from the Seattle Area chapter of the Association for Women in Science (AWIS-SA) membership, and is led entirely by volunteers.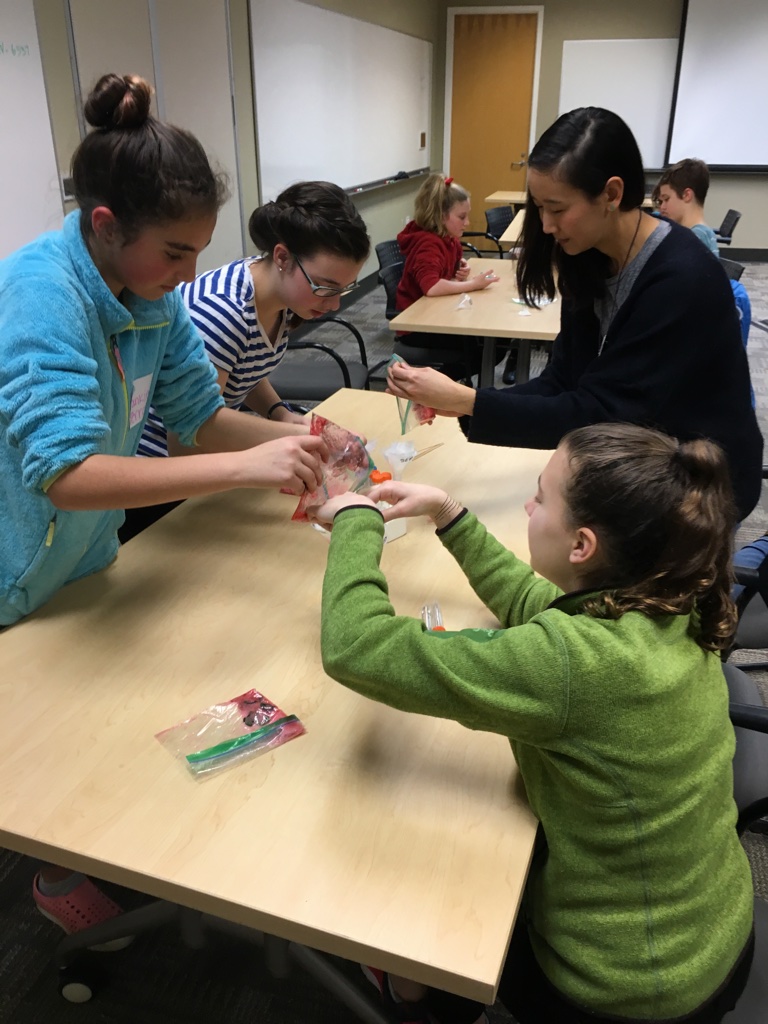 What Do I Get to Do in GEMS?
You will get to participate in hands-on activities once a month during the school year from home with the guidance of our volunteer mentors. We will also feature optional workspace field trips so you will get to see what it's like to work in STEM and talk with people who work at awesome places!
Get Involved!
We are always looking for volunteers and organizations to help us support the GEMS Program. If you would like to volunteer with this amazing program, please fill out this form. We will make sure to contact you with more information.

For any other questions about the GEMS program, please contact us at gems@seattleawis.org
Thank You!
Seattle AWIS would like to thank many donors, including GEMS families and volunteers. Seattle AWIS would also like to thank the donors who contributed to the GEMS Program in memory of Karen Marie Jensen. Karen was an active contributor to the community through her service as a math tutor to students and her work at the APP Task Force, Lesbian Resource Center, and the Federation of Gay Games. Her passion for improving the lives of young people is reflected in this generous tribute to the GEMS program.